Georgian National University SEU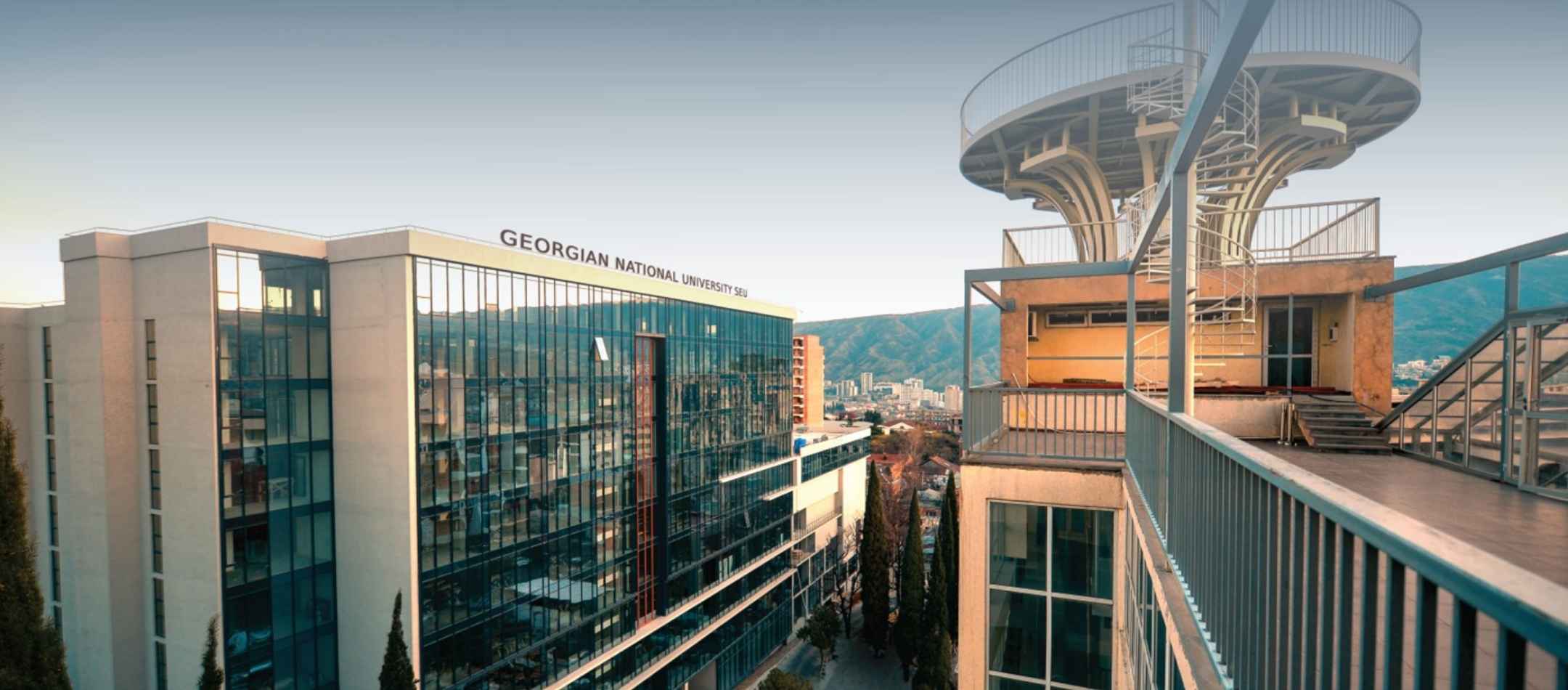 Georgian National University is a private higher-education institute that offers international students the opportunity to study MBBS abroad in the beautiful urban setting of Tbilisi.
About Georgian National University SEU
Georgian National University, founded in 2001, is a private university located in Tbilisi, Georgia. Formerly known as Ilia Chanchavadze, the university attracts students from all across the world with its reputable MBBS program. Since its inception, Georgian National University has accumulated 21 years of experience in education, providing students with new technologies and modern infrastructure that make learning fun and interactive.
In just a few years, the university has risen to be the primary choice of national and international students. The institution creates a serene study environment, which keeps students motivated and provides quality infrastructure that aids studying and practicing. SEU's study curriculum follows international standards, with the university offering students officially recognized bachelors and masters degrees in several areas of study, including medicine.
The university campus is a 21-acre landscape filled with million-dollar high-tech infrastructure. It boosts top-quality facilities, allowing students who study medicine train with the latest medical equipment, including robotic surgery, 3D anatomy tables, cadavers, and much more. SEU teaches courses in English and Georgian, which helps international students, feel at home.
Reasons To Study At Georgian National University SEU
Being a 21-year experienced educational institution, there are numerous reasons to choose to study at Georgian National University:
SEU provides affordable programs and excellent academic facilities for international students.
Classrooms are held in English and Georgian language.
Georgian National University is fully recognized by MCI and WHO.
Its advanced study curriculum is designed according to international standards.
The university provides well-equipped accommodation facilities.
The university creates special programs for students with disabilities.
Medical students in SEU enjoy a plethora of educational activities.
The university has 133 professors and 97 invited lecturers across 4 faculties, including: the Faculty of Business Administration, Social Sciences, Law and Medical Faculty.
In recent times, the Georgian National University has been one of the most demanded universities in Georgia.
Admission And Entry Requirements At Georgian National University SEU
At George National University, international students can apply for the MBSS program, which has a duration of 6 years and the tuition fee is $5,500 per year. All courses are taught in English.
For students who wish to study at Georgian National University, you will need to:
Must fill an application including details like bio, education history and course you are applying for.
Must have a copy of secondary education results, outlining subjects studied.
BSc Degree in a subject like biomedical science for graduate entry.
Must present application fee payment receipt and passport-size photo.
Must have valid passport.
Must have good command of English language.
Georgian National University SEU Accreditation
Georgian National University is a private university affiliated with, acknowledged by, and accredited by many local and international authorities. Its MBBS course holds the following accreditations:
Ministry of education and healthcare of Georgia
Approved by the World Health Organization (WHO)
National Center for Quality Education Enhancement
National Medical Council (NMC)
Recognition from the Medical Council of India (MCI)
World Federation for Medical Education (WFME)
Educational Commission for Foreign Medical Graduates (ECFMG)
European Association for International Education (EAIE)
Medical Council of India and the Medical Council of Canada (MCC)
International Association for Medical Education (AMEE)
Book A FREE Consultation
Contact us today and find out your eligibility at this university!
Living In Tbilisi, Georgia
Tbilisi is the capital of Georgia and the largest city in the country. The city is situated on the banks of the Kura River, and is a well-traveled center for tourists all across the world. With a cool, subtropical climate, living in the city is bliss.
The transport system is very affordable, making it easy for students to travel around Tbilisi and to explore other beautiful regions of Georgia. Students living in Tbilisi enjoy a very affordable lifestyle and many activities including sightseeing and fine dining.
Overall, Georgia is a beautiful country and one of Europe's most-visited destinations. In addition to its massive real estate, Georgia is home to stunning landscapes, great history, and exquisite cuisine. In Georgia, there is an endless supply of mountains, lakes, forests, ski fields, and other subtropical features. Students will find that this is a perfect place to study and perhaps settle down.
Accommodation At Georgian National University SEU
The cost of living in Tbilisi is very low. Public transportation is very affordable, and many restaurants serve quality food at fair prices. The weather in Tbilisi is very nice and consistent across the year.
Monthly rent for an apartment in Tbilisi starts at $250, with bigger apartments charging $350 or more, per month. To save money, students pool together and share apartments. Hotel prices start at a daily price of $40.
Rest assured, the city of Tbilisi offers many affordable accommodation options for international students.