Georgia's Only GMC Tailored Medicine Course!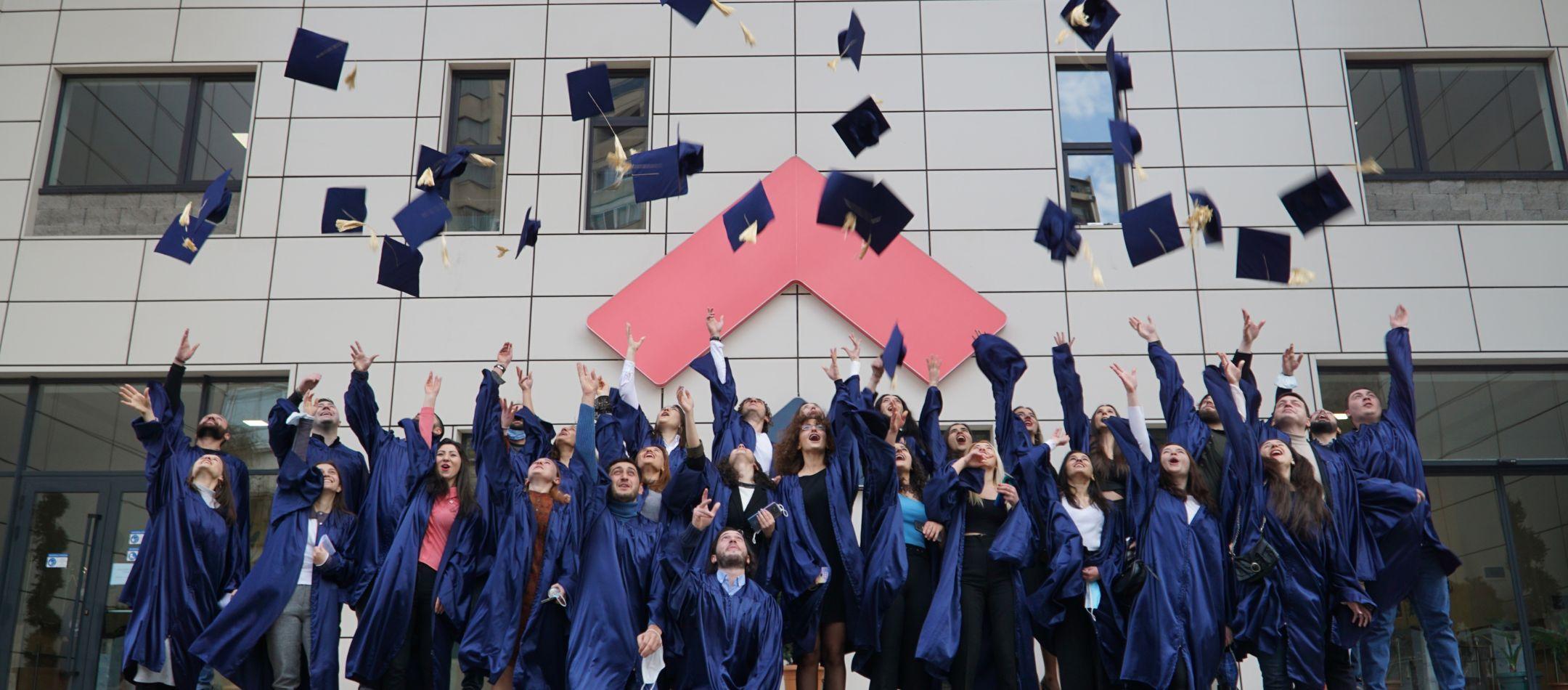 Alte University is a private, international medical school that offers modern facilities, quality education, and an exciting learning environment for students. It is the only university with a GMC tailored programme exceeding 5,500 contact hours.
Alte University is not offering a graduate entry programme in line with GMC guidelines and is only offering a full 6 year programme or transfer from a previous MD/MBBS course.​
Founded in 2002, Alte University is a fully accredited higher education university in the Georgian educational sector. With over 20 years of experience, the university connects over 2100 students from 15 different countries at its four schools: the International School of Medicine, Business School, School of Law, and School of Humanities and Social Sciences. Today, Alte Universities offers 15 academic programmes, including undergraduate and graduate.
The name 'Alte' is derived from a Latin word which means altitude or the highest point. Once called Tbilisi Open University, the university rebranded its name to represent its steady contribution to the development of education in Georgia. The university sets itself apart from other educational institutions in the country with its unique teaching methods. Most notably is its establishment of the 'Startup Garage' which helps students, implement innovative and important ideas in their respective fields.
In addition, Alte University has a solid International School of Medicine which offers Georgian and International students internships at Iv. Bokeria University Hospital. The university is also blessed with a fantastic academic staff filled with world-renowned practitioners and leading professionals that are dedicated to improving its curriculum.
Alte University has an exclusive partnership with MedConnect Europe for UK students. Study the best medicine programme in Georgia with the best agency backing your application!
Reasons To Study At Alte University
Being a 20-year functioning educational institution, there are numerous reasons to choose to study at Alte University:
Alte University is one of the fastest growing universities in Georgia
The normal duration of the MD program at Alte University is 6 years.

The university is listed with the World Health Organization (WHO) and is thus recognized globally.

It offers student exchange programs in the USA, Europe, Canada and Australia
Students enjoy a diverse student-centred environment and top-quality education
Language of instruction is in English throughout the course
Fee structure at Alte University is one of the most affordable
Admission And Entry Requirements At Alte University
At Alte University, international students can apply for the MD programme, which has a duration of 6 years for the undergraduate programme. The course is taught entirely in English.
The tuition fees are $5,500 for the first two years and then $6,500 for final four years. 
For students who wish to study at Alte University International School of Medicine, you must:
Must have a Grade 12th result (equivalent to A-Level) or a High School Diploma.
Must have transcripts from a previous medical university for a transfer (not including any failed subjects)

Must present application fee payment receipt and passport-size photos.

Must have valid passport.
Must have good command of English language.
Alte University Accreditation
Alte University is a private university, accredited by the Ministry of Education and Science of Georgia. It also holds the following international recognition:
Member of the European Association for Quality Assurance in Higher Education (ENQA)
Member of an Association of Medical Education in Europe
Recognized by World Federation for Medical Education (WFME)
Recognized and approved by the National Medical Commission (NMC)
2022 Gallery
Photos from our 2022 cohort!
Book A FREE Consultation
Contact us today and find out your eligibility at this university!
Living In Tbilisi, Georgia
Tbilisi is the capital of Georgia and the largest city in the country. The city is situated on the banks of the Kura River, and is a well-traveled center for tourists all across the world. With a cool, subtropical climate, living in the city is bliss.
The transport system is very affordable, making it easy for students to travel around Tbilisi and to explore other beautiful regions of Georgia. Students living in Tbilisi enjoy a very affordable lifestyle and many activities including sightseeing and fine dining.
Overall, Georgia is a beautiful country and one of Europe's most-visited destinations. In addition to its massive real estate, Georgia is home to stunning landscapes, great history, and exquisite cuisine. In Georgia, there is an endless supply of mountains, lakes, forests, ski fields, and other subtropical features. Students will find that this is a perfect place to study and perhaps settle down.
Student Life At Alte University
Every student who comes from far and wide is given a wonderful learning experience. The following features make Alte University a great place to study:
New students are seamlessly integrated into the university's residential community.
Students can participate in the self-governance program which prepares them for global citizenship and gives them freedom to develop their unique talents.
Students can join a variety of clubs and events organized by the University.
They can also join the university's literature club which allows students to improve their writing and speaking skills.
A discussion club is also available for students who want to improve their public speaking and presentation skills.
Alte University also has a sports club which offers football, volleyball, and basketball teams that competes at local, regional, and national levels.
Accommodation At Alte University
Currently, Alte University has about 350 students from different countries. As a result, the university offers many accommodation services to international students. Students may choose to use the university's resources to find suitable accommodation or may find a private residence within the city by themselves.
Monthly rent for an apartment in Tbilisi could range from £150 ($185) for a one bedroom apartment outside the city centre to about £550 ($675) for a similarly sized property right in the heart of Tbilisi.
Regardless, Tbilisi offers some of the most affordable accommodation in Europe, especially when splitting rent with a fellow student.