Plovdiv Medical University
Courses Available: Medicine & Dentistry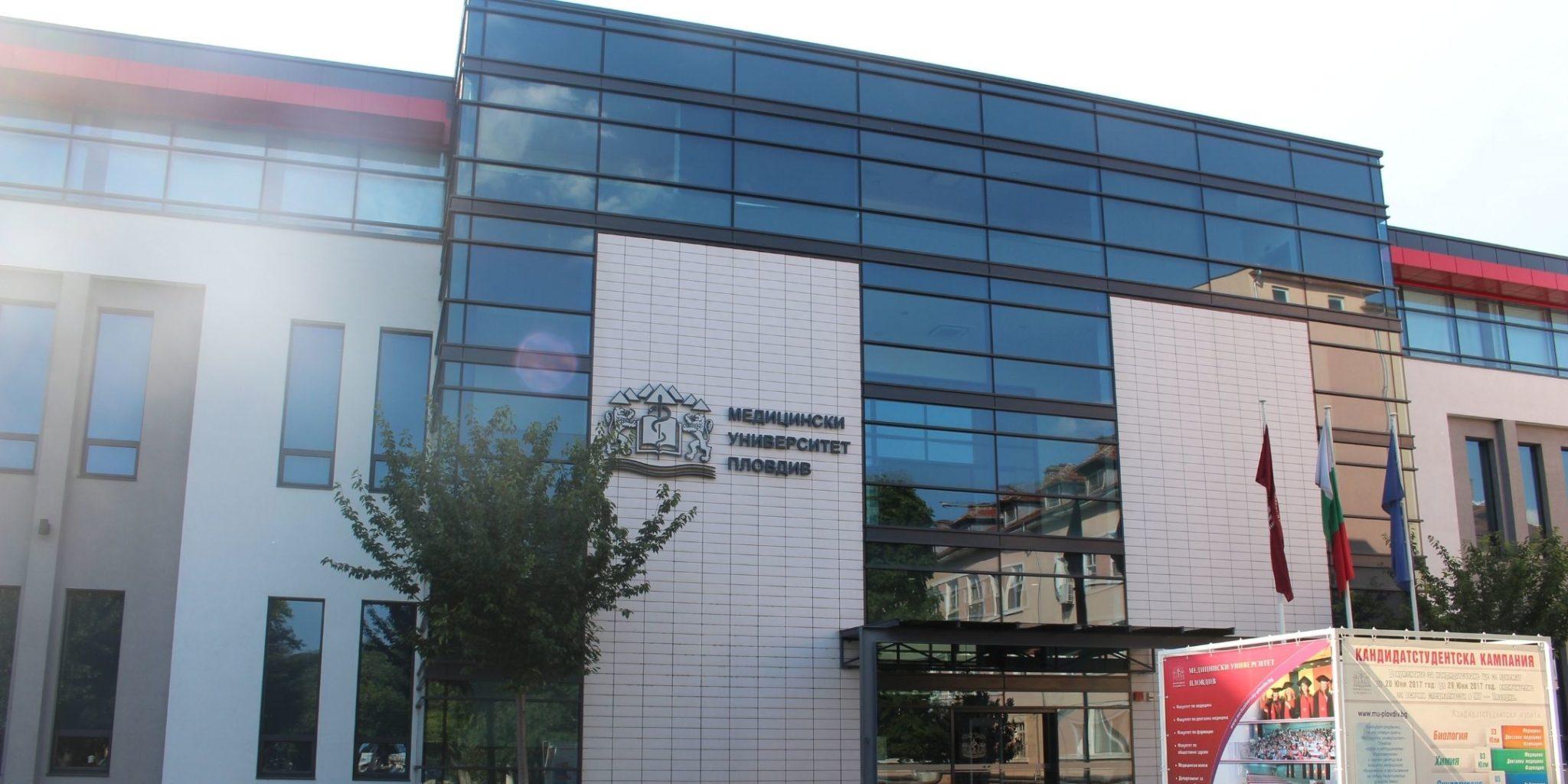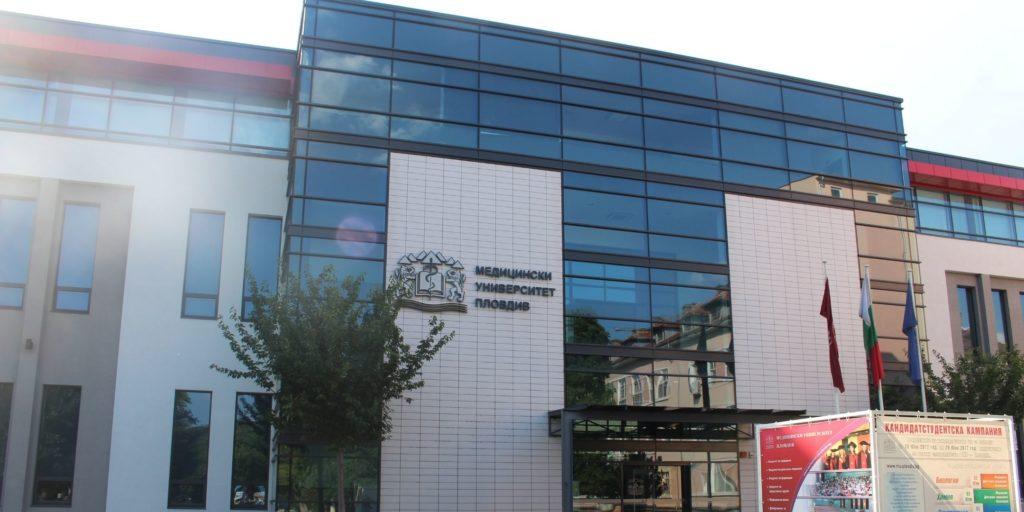 Plovdiv Medical University is by far one of the most popular medical universities in Bulgaria and all of Europe. Students from all over the world, especially the UK, come here to study medicine or dentistry.
About Plovdiv Medical University
Established in 1945, Plovdiv Medical University has cemented its status as a world-class educational institution. Located in Bulgaria, Plovdiv Medical University is one of the best medical universities, not only in Bulgaria but in Europe as well. It is regarded as one of the finest University teaching hospitals internationally, offering quality treatment, teaching and research.
Since its inception, the university has trained thousands of local and foreign students, with many of its alumni now renowned physicians, dentists and healthcare leaders.
Plovdiv currently has four world accredited faculties: Faculty of Medicine, Faculty of Dental Medicine, Faculty of Pharmacy and Faculty of Public Health.
Reasons To Study At Medical University Of Plovdiv
There are numerous reasons to choose to study at Plovdiv; here are the most important ones:
The university has four schools (Medicine, Dentistry, Pharmacy and Healthcare), a medical college and a 2,000-bed hospital.
Plovdiv medical currently employs over 130 professors and 600 deputy and assistant professors.
Every year, more than 3,800 foreign and native students are trained here
The Central University Library offers 170,000 volumes of study materials, available in various languages
Facilities include internet halls, access to systems like Medline and Micromedex; laboratories, and clinics for diagnostics and treatment; research activities.
2 reading rooms with 120 seats; 2 libraries, 2 canteens with 350 seats, 2 sports facilities, a cafeteria, a recreational park, car park and many more amenities.
Received numerous prestigious honours and awards such as 'Best University' for its leading position in the field of education, 2013 by the European Business Assembly (EBA).
What's more; Plovdiv Medical University offers some of the most affordable study programmes in Europe, with tuition fees starting as low as €4000 per semester.
Plovdiv Medical University Application Process | Admission and Entry Requirements
To study Medicine, Dentistry or Pharmacy in English at Plovdiv Medical University, you start by submitting an application to the University. For international students, MedConnect Europe can help you collect and submit application documents on your behalf.
It is however important to know that Plovdiv Medical University has specific entry requirements. For aspiring applicants in Medicine, Dentistry or Pharmacy, you must have completed your secondary education; should have obtained a Diploma/School Leaving Certificate/GCE A-2, and must have sat for an admission test in Biology and Chemistry. Most importantly, Non-EU citizens must have 62% average or above in Chemistry and Biology.
Plovdiv Medical University Accreditation
Plovdiv Medical University offers a range of courses and programs that lead to officially recognized bachelor degrees, master degrees and doctorate degrees in medicine and dentistry. The admission rate into Plovdiv is around 85%, making the university a very good place to study medicine or dentistry.
Plovdiv Medical University is accredited by Bulgaria's Ministry of Education and Science; as well as the National Evaluation and Accreditation Agency in Bulgaria. Also, MU-Plovdiv offers Erasmus Plus programmes for students who wish to travel and study abroad during their studies at the university. Diplomas issued by MU-Plovdiv are valid anywhere in the world.
Accomodation At Plovdiv Medical University
As a student at Plovdiv Medical University, you have the option of staying at the student dormitory, or in a private residence within the city.
Student dormitories are located close to the University Campus. Each room has two beds, two desks and a private bathroom. To apply for a room, students must fill an application form which is then submitted to the Dean of your faculty. Rent in student dormitories are about 70 euros a month and includes electricity, WiFi, heating, etc. Please note that allocations are limited; the earlier you apply, the better your chances of nailing down an accommodation.
Private apartments in Plovdiv are also a good alternative. The overall living costs in the city are pretty affordable, with an average of 350 EUR. MedConnect Europe will assist in finding you an accommodation place in Plovdiv.
Book A FREE Consultation
Contact us today and find out your eligibility at Plovdiv Medical University!
Know More About Plovdiv City
Plovdiv is the second biggest city, located in the southern part of Bulgaria, with an estimated population of 381,000 people. Historically developed on seven hills, Plovdiv is often referred to as 'The City of the Seven Hills". The following characteristics make Plovdiv a fun place to study and live:
Rich in Culture, Recreational Spots and Many Tourist Attractions; parks, hills and most notably, the city's Olympic size rowing base make great spots for running, cycling and rowing.
Great nightlife including clubs and beautiful nighttime sceneries.
English speaking residents, so you needn't worry about making new friends and acquaintances
A variety of restaurants and bars offering tasty and healthy course meals; international food chains like Burger King and McDonalds are also available.
Low cost of living; the average rent is about £400 – £450 pm, including rent, bills, groceries and money for nights out. Also, Plovdiv has cheap public transport.
Next Available Term Dates 2023
Courses for the First semester start on the 1st of October, with Christmas break commencing from 23rd, December and ending on the 6th of January. First year students often get an extended break. The Second semester begins on the 1st of February and ends at May. End of the year exams then last between June and July.
There is still time to register your application. Secure your seat at Plovdiv Medical University with our professional help at MedConnect Europe!