Pleven Medical University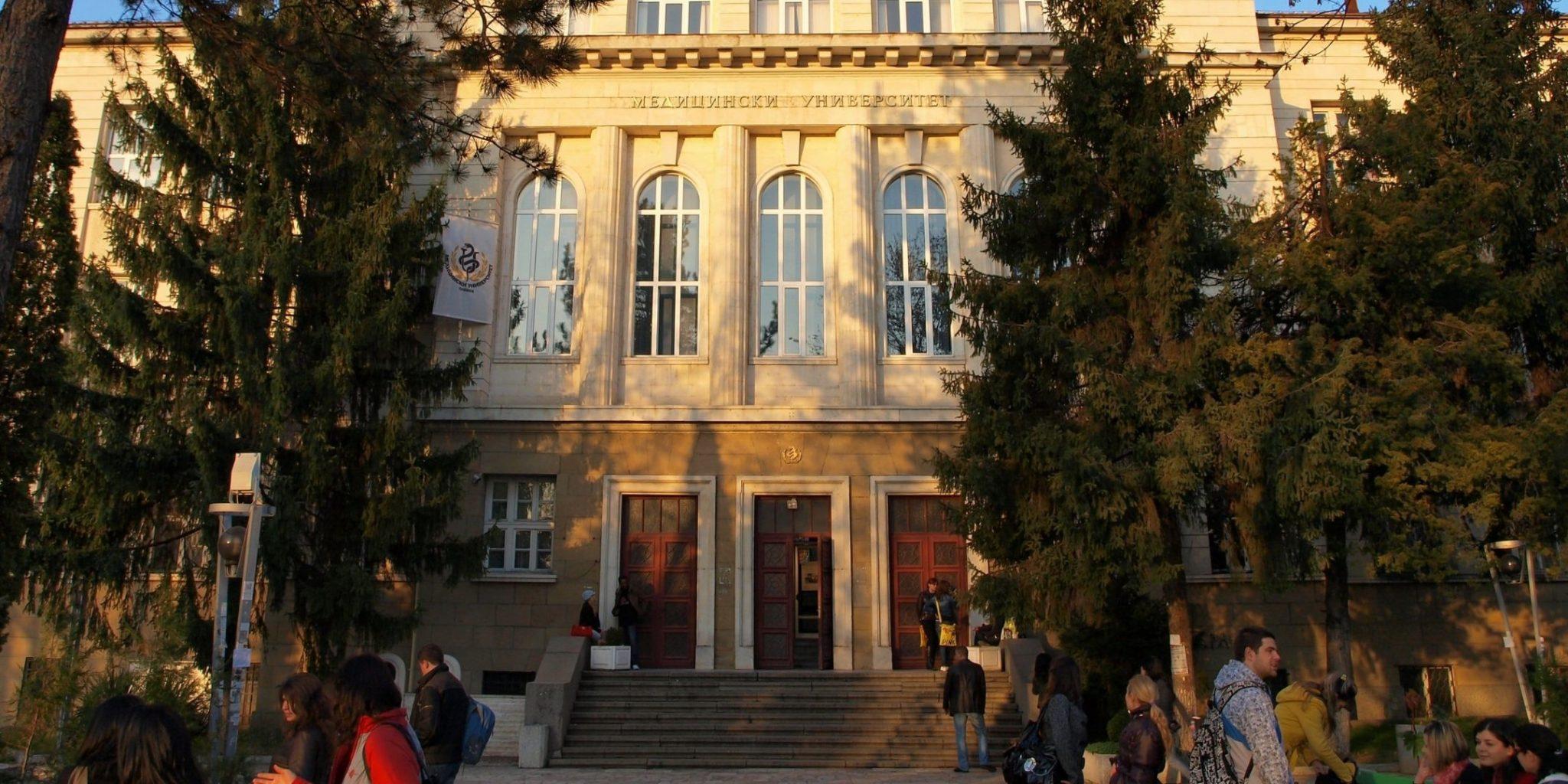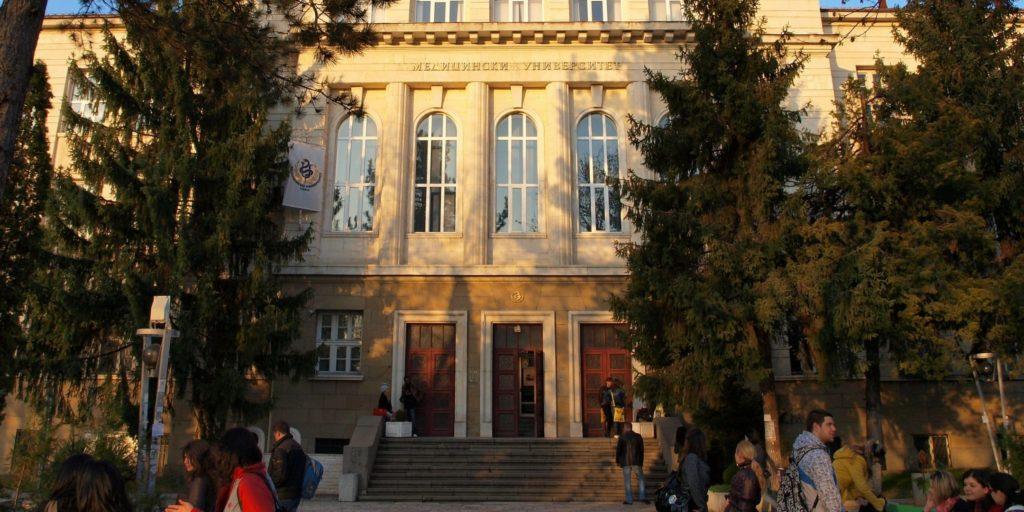 Pleven Medical University is the oldest Bulgarian university to introduce an English course for international students. Pleven Medical University only offers February Entry.
Pleven Medical University itself was established in 1974, whilst the English course for international students began in 1997.
Today, combining traditions of the past with the possibilities of the present, it incorporates educational and therapeutic facilities, contemporary pre-clinical base, University Hospital with more than 1000 beds and clinics in all major medical fields, as well as a large number of specialized clinics and research units with modern diagnostic and therapeutic equipment. These are efficiently used to treat patients, train students, trainee physicians, postgraduates and for research work.
It offers a degree in the field of Medicine that is recognised worldwide. This is excellent for our applicants as it means that they are not required to sit the PLAB test when they return to the UK. Pleven Medical University has a strong alumni of British graduates that are now working in the NHS.
Pleven Medical University has all the necessary theoretic, pre-clinical and clinical departments required for higher medical education. At the moment of writing, more than 6,000 Bulgarian and international students from over 30 countries have graduated from Pleven Medical University.
The strong international community at Pleven Medical University includes students from: Macedonia, Serbia, Ukraine, Moldova, Greece, Turkey, Nigeria, Albania, Cyprus, Congo, Syria, Algeria, USA, Japan, Great Britain and France and many other countries.
The sports facilities at Pleven Medical University enable the students to have regular physical training in different sport disciplines. There is an indoor multipurpose sports centre with basketball and volleyball fields and a tennis court.
The students can freely join student unions and societies of their choosing. Foreign students can establish their own national, ethnic and religious communities the functioning of which has to be in compliance with the laws of the Republic of Bulgaria. According to their interests and individual capabilities, students can become members of different scientific circles, culture and sports clubs.      
Book A FREE Consultation
Contact us today and find out your eligibility at Pleven Medical University!
Pleven is a modern city – the academic, economic, cultural and, indeed, medical center of Central and North-West Bulgaria, situated in the heart of the Danube plane, just two hours away from the capital Sofia.
Pleven boasts cultural, leisure and sporting facilities of the highest quality. Life in Pleven is never dull. There is a vast array of things to do and places to go, with pubs and cafes to cater for every conceivable taste. Entertainment is especially strong with music, drama, opera, and dance plus dozens of galleries and cinemas to ensure that free evenings are full evenings.
Pleven is one of the most ecologically clean cities in Bulgaria. A green zone of 25,000 acres surrounds the city, including parks and forests, which serve as a filter against the air pollution within the city.
Getting around the city on foot is very easy. A long pedestrian street with many shops and service facilities splits the city. The city also has an extensive network of buses and trolley buses that charge affordable ticket pricing.
There is also a variety of restaurants and bars from which you can choose. While most of these are on the fancier side, in the city you can find a much more affordable variety of places to dine. Bulgarian cuisine itself is not too popular amongst students although it is quite tasty and healthy, Turkish cuisine tends to be more prevalent. Pleven also has a number of international food chains in its malls such as Burger King, McDonalds, for those who want a taste of home.
Living expenses in Pleven are relatively low. It is common to spend on average as little as £400 – £450 pm, including rent, bills, groceries and money for nights out. Low living costs are facilitated by cheap public transport. Buses are frequent and charge only 1 lev (40p) to get you anywhere within the city, a monthly bus pass will only cost around £6. Taxis compared to the UK are a much more common mode of transport owing to the fact that they are much cheaper. The majority of students use bikes for short distance travelling, or walk as the city of Pleven is quite small.
Entry requirements for Pleven Medical University:
High/secondary school education (12-years education) and to have obtained a Diploma/School Leaving Certificate/GCE A-2.
To have studied, completed and obtained grades in Biology and Chemistry in high school. – at least one of these two subjects at their A2 level , and the other one – either in A2, A/S or in GCSE level.
Must have a passing grade or above in Chemistry and Biology for EU citizens.
Must have 62% average or above in Chemistry and Biology for Non-EU citizens.
There is a simple entry test in Biology and Chemistry, which must be written by all students intending to study at Pleven Medical University. If you have performed well in the test, your admission to the university is guaranteed.
MedConnect Europe will provide you with all the necessary materials and past papers to ensure that you are successful in the test. Although this test is in English it must be taken in Bulgaria.
MedConnect Europe will help arrange hotel accommodation for the duration of your stay and will be on call throughout your stay to guide you through the process. MedConnect Europe will also arrange a tour both of the university and city so you have a chance to see first-hand what the course is all about as well as the city life in general.
Pleven Medical University offers a 6 Year MD course that is taught in English throughout the entire duration.
Bulgarian language is compulsory to learn during the first two years of studies.
The first 2 years are non-clinical years and includes the following subjects: Anatomy, Chemistry, Biology, Biochemistry and Physiology.
The next 3 years are the Clinical years where you spend more time in the hospitals gaining practical and first-hand experience into life as a doctor.
In your final year, you will take the State Exam in order to achieve your licence to practice. After successful completion of the exam, you will achieve the professional qualification of Doctor of Medicine (MD) and be awarded a Master's degree.
The course is GMC recognised and meets the EU requirements throughout its duration. The teachers have long standing experience and you have access to modern facilities aiding your success in the degree.