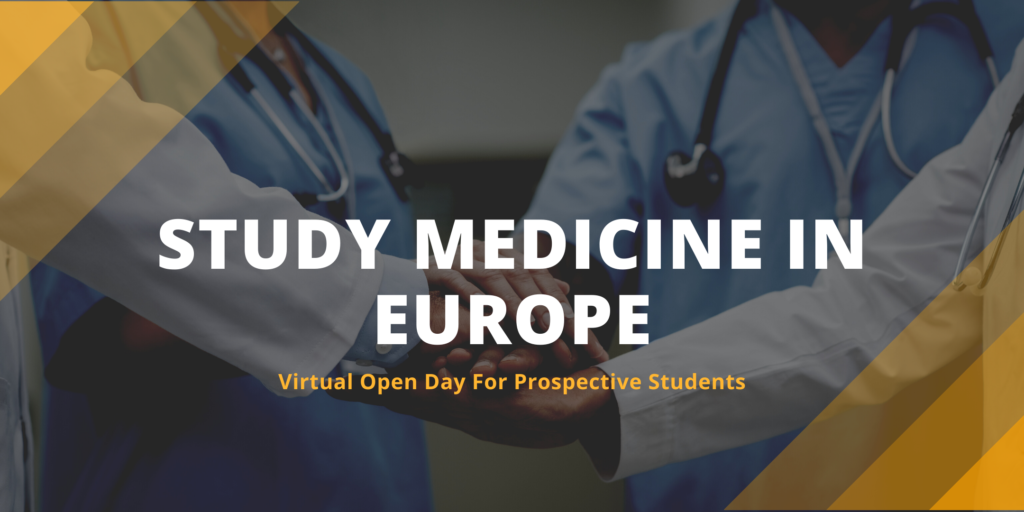 We are pleased to announce that we will be holding a virtual open day for those looking to study medicine in Europe this year!
The open day will take place on the 21st of March 2021 and you will have a chance to talk to current students and graduates who have returned to the UK. Our graduates who have started working in the UK will explain the process and their personal experience.
We will be presenting everything you need to know about studying in countries like Armenia, Bulgaria, Romania, Latvia, Ukraine and more!
Learn about both a 6-year undergraduate programme and a 4 year accelerated degree from graduate entry. We will also be offering the chance to study the first three years online!
Worried about the effects of COVID-19 on this years application cycle? We will be covering how the virus will impact your admission this year.
Learn about the opportunities available to you exclusively at our Study Medicine In Europe Open Day.
Register for the event now as there is limited availability!
Speak to one of our advisers now and reserve your place to study medicine this year!